What's Your YogaVibe?
Check out our class descriptions, and then try one out! We understand that it can be intimidating to enter yoga spaces. At YogaVibe we believe that yoga is for EVERY body, and that you are already perfect exactly the way you are. There's nothing to fix, nothing you need to do to be ready to practice yoga. You just start! We all take a first class, so if it's yours, welcome! We can't wait to share space on the mat with you. Let us know if you have any questions, or refer to our FAQ section for more info.
Vinyasa Flow is a style of hatha yoga that links the movement of the body with the rhythm of the breath. Classes are built by "flowing" from one pose into the next, creating a moving meditation. If you've been to an "active" yoga class before, there's a good chance it was Vinyasa Flow. These classes are "open" level and what is taught will vary based on students wants and needs. All are welcome!
Body Love Yoga creates a welcoming, accessible, and inclusive studio environment for yogis of every size, shape, age & ability. All bodies are yoga bodies! This is our lowest impact class, and is appropriate for those with limited mobility. Options are offered for each pose, along with guided gratitude for the body that brings you along your journey every day. Classes will give you a chance to connect with your body with kindness.
Gentle & Restorative Yoga
Gentle & Restorative Yoga is intended to provide a relaxing and supportive environment for the body and mind. Classes tend to be much slower, & use props (blankets, bolsters, blocks and straps - all provided) to promote ease & comfort of the mind and body through meditation and pranayama (breath work). Open to all levels.
Heavy Metal Yoga is exactly what it sounds like, yoga set to loud music! Heavy Metal Yoga is an open vinyasa flow class that looks to find a little bit of light in the darkness. Party on, yogis!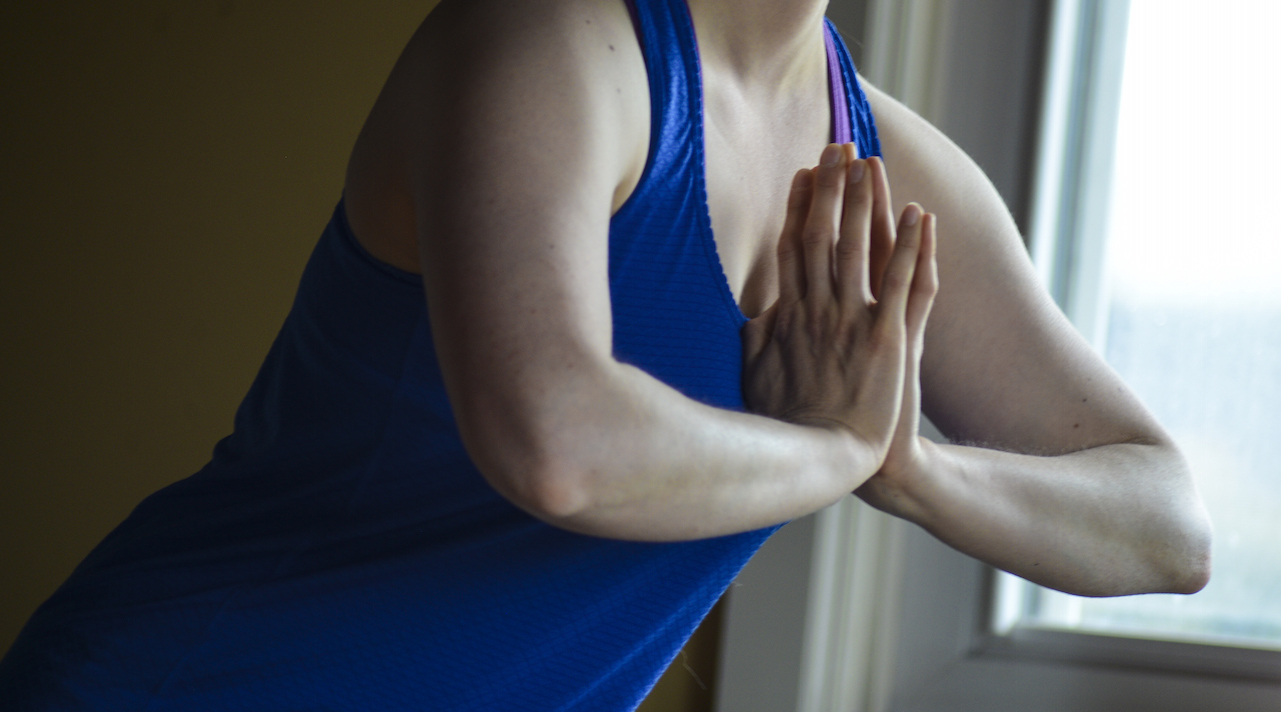 The intention of this class is to provide a safer space for LBGTQIA community members with a queer and/or trans identified instructor to cultivate resilience, compassion, and strength in our bodies and hearts. Class is open vinyasa flow & may mix elements of restorative yoga depending on the wants & needs of the group.
For folks who want to move around a little, and also want to take it easy! Expect some down dog, and some lying down. This class is beginner friendly and open to all levels of experience.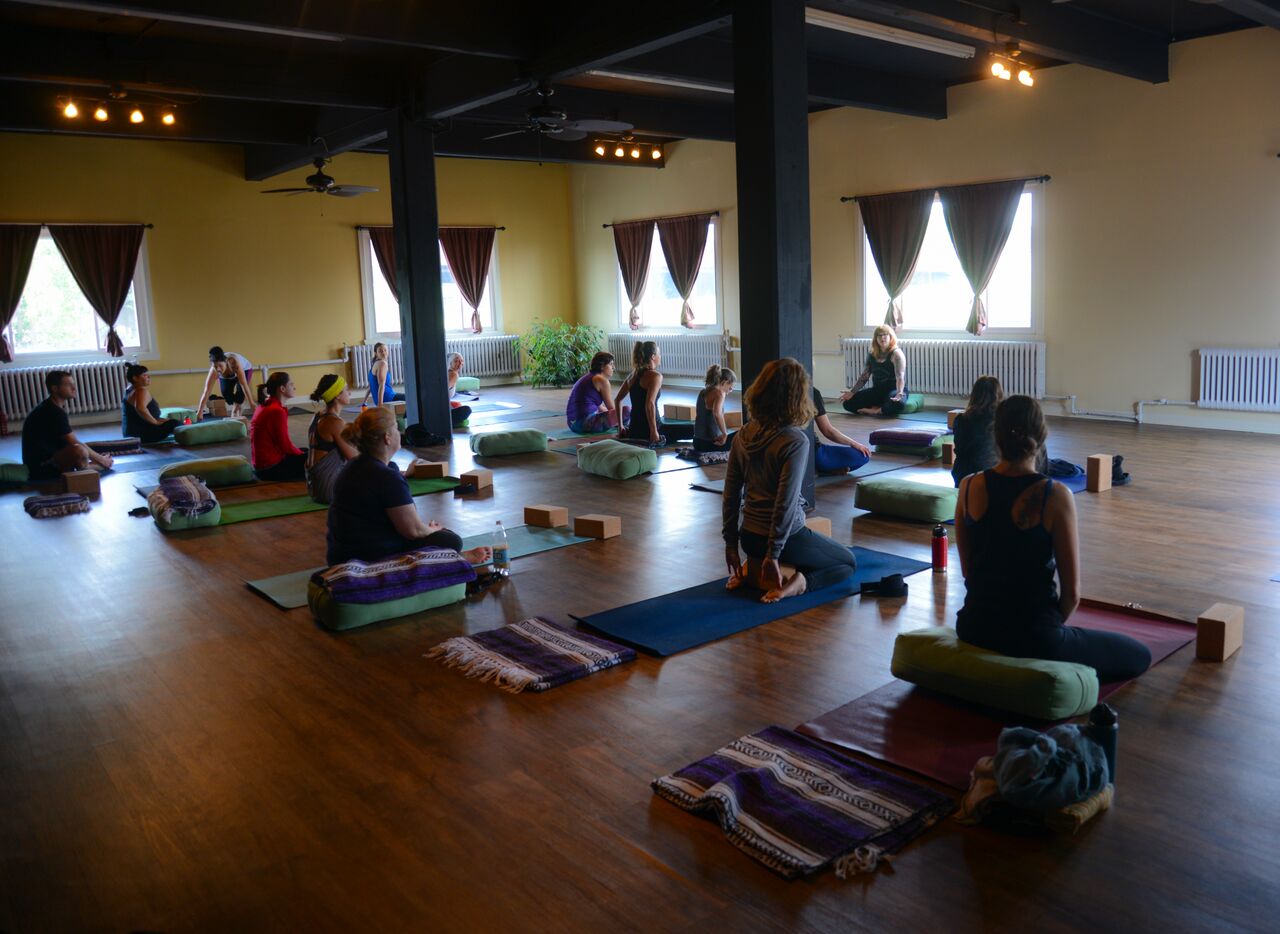 Pay-what-you-can community classes
Every week we offer two pay-what-you-can community classes, one gentle & one flow. We rotate different classes from our weekly schedule to give folks a chance to try different types of yoga & different teachers. While nobody will be turned away for lack of funds, we suggest $8-$15, with the option to use your class pass if you'd like. All levels welcome.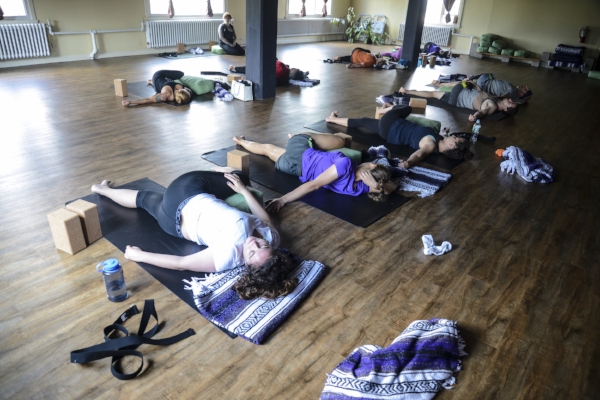 Yin yoga is slow paced, and low impact. Poses are held on the floor for long periods of time, while breath work, guided meditation & mantras are offered. This style of yoga targets the connective tissue of the body, and is an excellent compliment to your yang (active) yoga practice.
A wonderful combination of a total body vinyasa flow class in the beginning of class, paired with gentle & restorative yoga at the end of class. All levels welcome.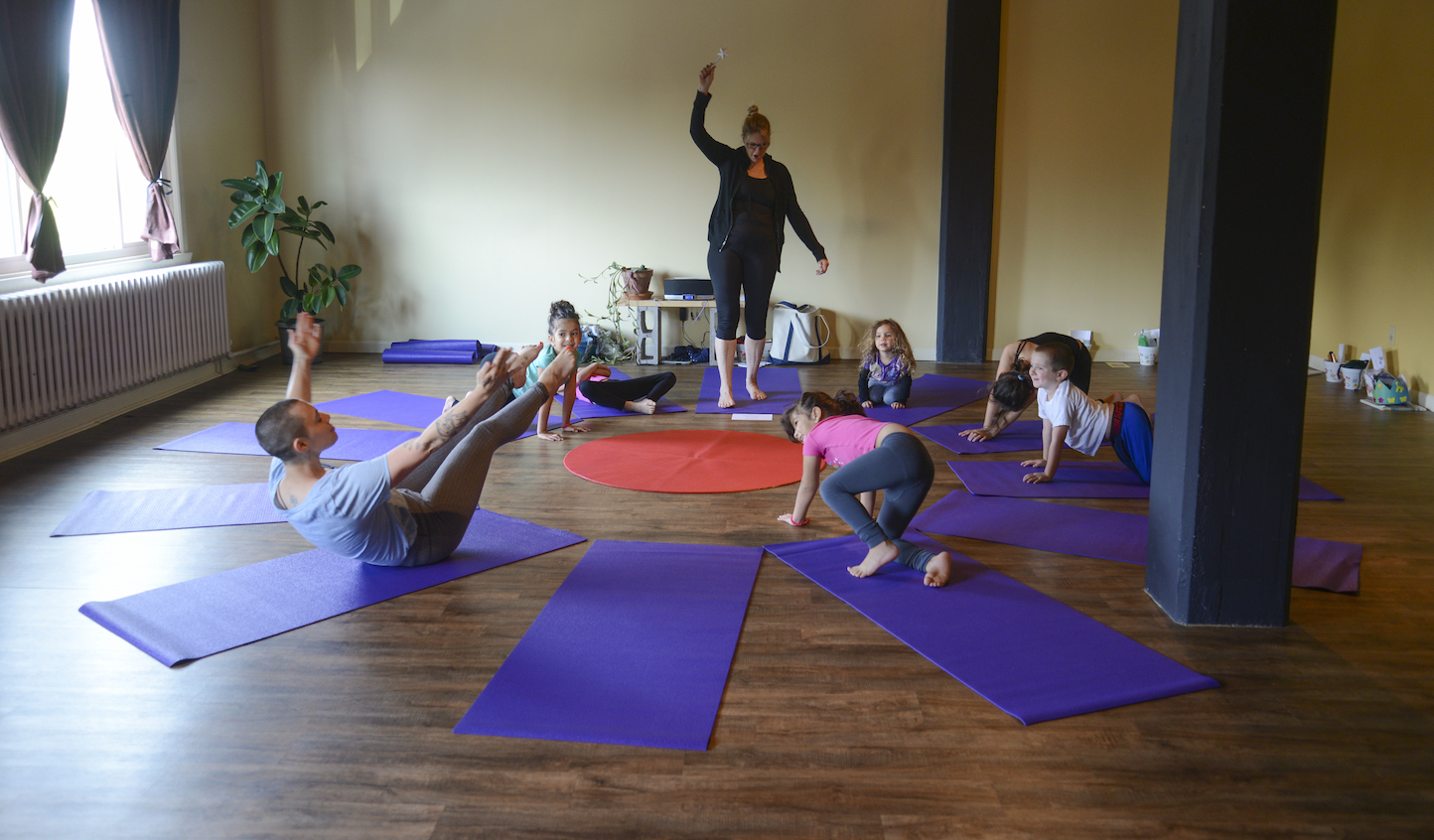 Our Kid's Vibe class is a unique opportunity for kids (ages 3-9 currently) to have a play & learning based yoga class in one room, while adults enjoy a regular class on our schedule in our larger practice space. Julie is Childlight Yoga Certified & has over 30years experience designing & coordinating programming for children.
Acro Yoga is a physical practice that combines yoga, healing arts and acrobatics. We work in partners, groups & trios to lift each other up & play together to build trust, strength & flexibility. Acro Yoga Basics classes are open to all levels, and we offer Intro to Acro workshops regularly to get you started. "Open Studio Jams" are free times to practice your acro skills. This isn't a led class, so some experience with acro yoga is recommended.
Our beginner friendly Vinyasa Basics class is a great place to start your active, "flow" yoga practice, or just focus on foundations of the poses! Expect to sweat in an accessible way, and maybe even learn some stuff about why & how we move the way we do on the mat.